About us
Welcome to the website of the European Route of Castles and Chateaux Poland-Czechia!
Castles and chateaux connect us. This is the name of the project prepared as a lead partner by the Destination Company of Eastern Bohemia in cooperation with the Lower Silesian Tourist Organization and the Destination Company of the Eagle Mountains and Foothills.
What is it all about? The aim is to create a new cross-border tourist product of the European Trail of Castles and Chateaux Poland-Czechia. It already works in its basic form on Polish territory.
This project develops the existing offer of Polish castles and chateaux and expands it to include the Czech territory, specifically Eastern Bohemia, which are exceptional due to the concentration of castles and chateaux. At the same time, it innovates the original idea, builds it on an international level and uses the high cultural potential on both sides of the border.
What does this new act want to achieve? Unify and connect the existing castles and chateaux, their specific offer and different types of experiences and develop them with other accompanying services. This is so that a comprehensive offer with a long-term effect is created, which in the end will contribute to the extension of the stay in the given area.
The complete offer of participating castles and chateaux can be found here on the website and also in the printed map, which is available at information centers in Eastern Bohemia and Lower Silesia. You can look forward to short spots that showcase the best of each castle and chateau. Well-known Youtubers will also arrive at the subjects. In the spring of 2020, a photo competition for stays at castles and chateaux and many other interesting prizes will start.

We believe that thanks to this cross-border cooperation, there will be an increase in awareness of interesting tourist places in the Czech Republic and Poland.
The name of the program:  INTERREG V-A Česká republika – Polsko
The name of the project: Hrady a zámky nás spojují
Project partnership: Destinační společnost Východní Čechy,  Orlické hory a Podorlicko, Dolnośląska Organizacja Turystyczna
Registration number: CZ.11.2.45/0.0/0.0/18_030/0001773
Time of realization: 1.6.2019 - 31 10.2021
Contact:
Destinační společnost Východní Čechy
náměstí Republiky 12, 530 02 Pardubice, Česká republika
tel.: 466 030 412
e-mail: dsvc@vychodnicechy.info
Orlické hory a Podorlicko
Panská 1492, 516 01 Rychnov nad Kněžnou, Česká republika
tel.: 725 921 969
e-mail: info@dsohp.cz
Dolnoslezská turistická organizace (Dolnośląska Organizacja Turystyczna)

Świdnicka 44, Wrocław, Polska
tel: + 48 71 793 97 22
e-mail: biuro@dot.org.pl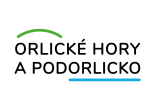 Projekt: Hrady a zámky nás spojují, registrační číslo projektu: CZ.11.2.45/0.0/0.0/18_030/0001773